This is seriously embarrassing.

I have just come to the realisation in my business that I am trying to re-create a structured version of what I sort of, already had 20 years ago as a 16-17 year old boy.

I can't remember the exact date but I do remember that it was around about the time I finished high school back in the mid 90's that I went to the gym and hit the weights for the very first time with a small group of friends.

There was usually anywhere between 3-6 of us, most evenings after school/work, hitting the gym together with every confidence in the world but in reality, very little idea of exactly what the hell we were supposed to be doing. What we lacked in applied knowledge, technique and experience we made up for with enthusiasm, support and a burning desire to challenge and out-lift each other.

My love for weight training originated from these experiences 20 years ago and helped make me realise some really important lessons. While it was a great sense of achievement to feel myself getting stronger and more confident each week, the best memories I have are of the journey I undertook with good friends and training partners that will last forever.
Luckily, none of us seriously injured ourselves (that I can remember), but here I am, 20 years later realising that with my group FIRE program, this is very close to what I am trying to re-create.
A small, supportive group of like-minded people that will push each other to their potential, BUT... with the support of an experienced trainer that ensures everybody understands exactly how to to lift safely, support each other, build muscle, get leaner and much better results together.

After 15 years of personal training I honestly believe that small group training is a far more powerful and affordable solution to most people's health and fitness goals these days. To me, it is the way of the future.

A big part of my challenge with group FIRE these days, is to partner up clients in small groups with similar abilities and goals that will support and push each other through their 12 week body transformation programs. I have seen it over and over again... When you get a group that gels together, the end result is priceless! It becomes a life changing experience that will be remembered for a very long time.
Isn't that what everybody wants from a personal trainer? Results and a fun, life changing experience.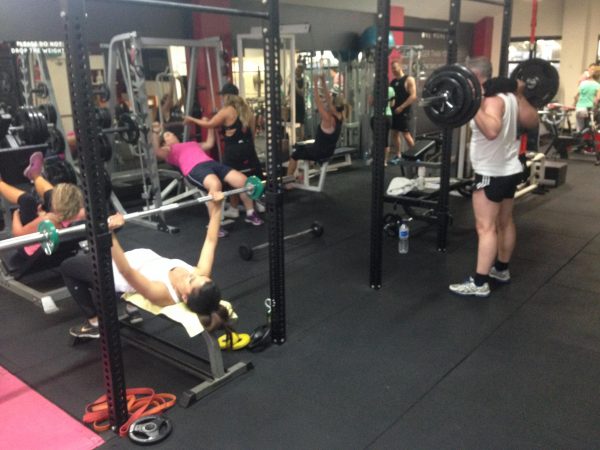 We only have 3 spaces left in our next group FIRE program starting next week and I am super excited to see how these groups work together, support each other and achieve amazing results together! If you are interested in taking one of the last 3 spaces, drop us a message and lets find out if there is an appropriate space for you.



Back

To Blog